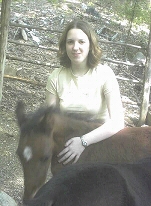 Loving from Amanda.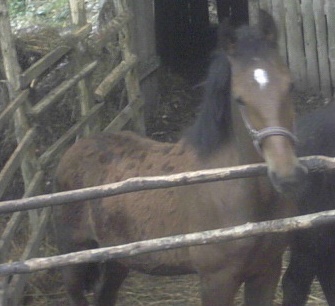 I'm growing compared to what I was at 1 month old. Compare this picture to the one with Amanda to see how much. I am now 46 1/2 inches tall at the withers.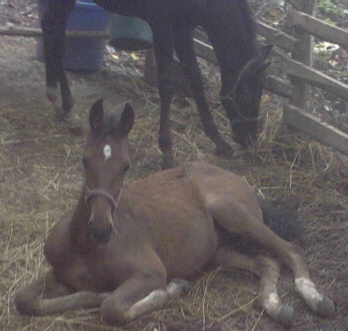 Time for a rest.
August 17, 2005 Comet had another visit from the vet. This time it was to fix a hernia he had from the time we brought him home. It had grown and I was afraid it would give him problems at some point in time. Also while he was sedated, I had him gelded. Below are some pictures of him 1 day after his surgery in the big pen.

Hey Mom & Dad, this pen is great! Lots of room to play.