Have any feedback on my instructions? Want to contribute some tips of your own? I'd love to hear from you.

Just click this address to send me mail: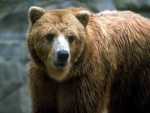 I'll post any useful information I receive. Don't worry, I'll be sure to to give you credit!

If you have any links of interest let me know and I can add them to the site. I hope your visit has been a pleasant one and please tell your friends about my site. Check back often to see the updates on my pages.